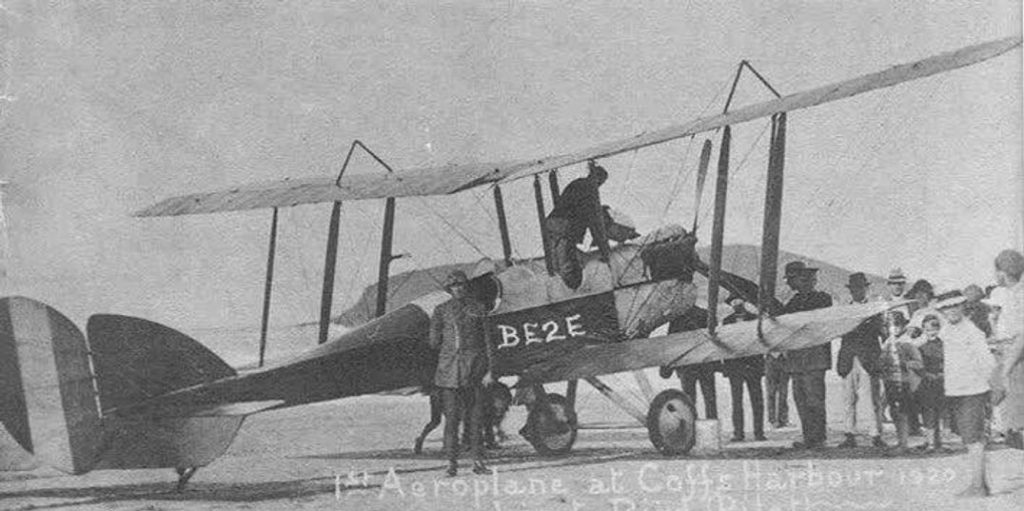 Since our humble beginnings in 1928, the Coffs Harbour & District Aero Club has been an air work operator, and training establishment, as well as an, operating in a registered and licensed premises.
The Aero Club has in the past operated a charter and airwork operator, carrying out joy flights, photographic surveillance, survey work and shark patrols.
The first aircraft to be seen close up in Coffs Harbour was a Bleriot Experemental 2E which landed at the Jetty beach area. This aircraft landed on 14 June 1920 and was flown by Lieutentant Bird. A little time later commercial flights also using the Bristol aircraft arrived and began landing in the vacinity of the present racecourse, It wasen't long after in 1928 that the Town Council recommended and constructed a formal landing field in the plains south of the racecourse, this has now grown to be the Regional Coffs Harbour Airport of today.
A public meeting was convened in the old school of Arts Building on the 4 September 1928 for the purpose of forming an Aero Club and the Grand opening air pagent and gala ball was held on 31 December 1928.
In the late 1930's the Aero Club leased ground section near the airport and constructed its first hangar and club rooms. By the 1940's the club was able to purchase its first Tiger Moth Aircraft. Over the years these Tiger Moths and other aircraft have seen the Aero Club transport thousands of Australians for the aviation industry. A legacy to the flying fraternity and to our forefathers are listed on the Aero Club Memory Wall in the Club.
In September 2008 the Coffs Harbour Aero Club celebrated 80 years in flying. Thanks to members and officials an Air Show was conducted to celebrate the event.
(Text courtesy of Martin Beck)